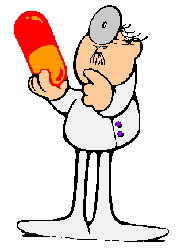 Longer, Healthier & Younger Lives
Since 1896
Six Advantages
1: Help: You or your Doctor, may Consult (by letter or e-mail) with a Life Extension Doctor or Scientist concerning an illness you or a loved one may suffer from. There is no charge or obligation. There are limits for non- members. Doctors seeking to join our worldwide list of Doctors, may e-mail us at Doctors@Lifex.com
2: Direct from Life Extension. NO Distributors, Sales Or Marketing People. No Middlemen At All. We do not advertise nor multi-level market. By offering our products directly to consumers eliminating all middlemen, they receive far superior products at much lower prices.
3: Access to Medical Breakthroughs you probably don't know about that offer the possibility of real effective healing, and new ways to fight disease and produce longer, healthier, younger lives.
4: Only Pharmaceutical grade ingredients. Unlike Products Sold in Health Food Stores or by "Marketing" Companies, which are made with "Food Grade" ingredients! Pharmaceutical ingredients are free of impurities; assimilate into the body better and provide far more effective results than may be obtained from food grade ingredients which often contain toxins like lead.
5: Treatments & Products Not Available To The General Public. Information on the availability of revolutionary formulas and treatments to retard aging and fight disease is available through Life Extension's INNER CIRCLE! Ana Aslan's Original GH-3 to reverse aging; DMSO for Cancer, Arthritis, Disease and Injuries; GH-3D the revitalizing chelating holistic therapy; RNA/DNA Cell Therapy for Revitalization, and Degenerative diseases Allergies, Asthma, Sexual Disorders and Depression; Human Placenta's regenerating activity on human tissue.
6: Original Formulations: Attempts to imitate Life Extension products fail miserably! They are unique patented formulas. There are attempts to copy our name, and unique products. "Knock-Offs" are hyped. But they are not even close. Our formulas and pure ingredients can't be matched, and are not available anywhere else at any price.
Life Extension
"Advancing The Frontiers Of Medical Knowledge
With Accurate
Information On Beneficial Natural Remedies 'Without Hype'
Since 1896"
If The Label Does Not Have An XtendOLife® or Lifex® Trademark
What's Inside The Bottle Was Not Made By
Life Extension
800-233-2330 561-793-5400
---
---
| | |
| --- | --- |
| Product | For |
| | TO EXTEND LIFE! The foundation of All Anti-Aging & Life Extending programs. |
| | Cancer Prevention, "Brain Aging" & Energy |
| | Aging, Depression, Memory, Arthritis, Impotence |
| | Aging, Depression, Memory, Arthritis, Impotence |
| | Aging, Immune System, Alzheimer's, Cancer, AIDS, Diabetes, et al. |
| | Diabetes, "Muscle Aging" and "Muscle Development" |
| | Memory & IQ, Hearing, Eyesight, Circulatory Disorders, Aging, Alle |